by Joanne Heng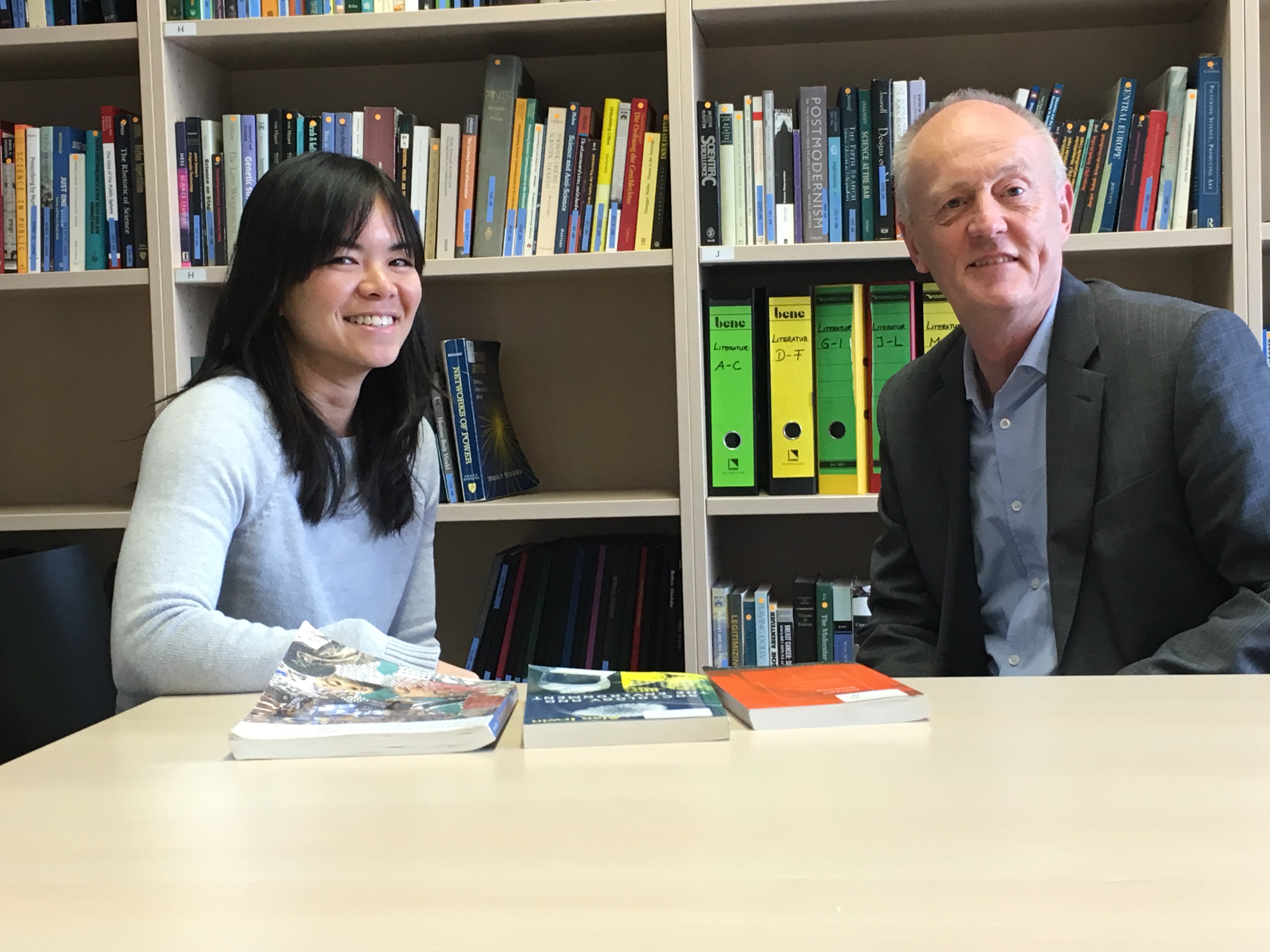 In the semester just passed, our department had the pleasure of hosting Alan Irwin. While he needs little introduction to those in the field, for those less versed in STS, Alan's illustrious career spans over thirty years in which he has written extensively about scientific governance, risk & decision-making, policy and public engagement of science. Currently a Professor at the Department of Organization at the Copenhagen Business School, he has received multiple awards for his work and is even a Knight of the Order of Dannebrog.
During his visit to our department, I took part in his seminar entitled "Governing Socio-Technical Futures. Science, democracy and innovation in the 21st century". Touching on many of his pet topics such as public engagement with science and technology and the enactment of democracy with regards to present-future relations, I felt Alan had a remarkable ability to really open up these issues to the class by highlighting contentions, questioning the roles of key actors in shaping these issues whilst also sharing with us his past experiences and case studies – it made for a very enjoyable and thought-provoking few weeks. At the core of his course was the basic argument that, whilst current actions shape the possible futures that await us, our sense of the future(s) profoundly shapes the actions we take today. In line with some of his previous work, Alan was especially concerned with the implications of future-present relations for scientific governance – with examples such as climate change but also innovation policy very prominent here.
Thus, before he left us in December, I volunteered myself to interview Alan in order to see if I could learn more about his approach and attitude towards STS issues (and perhaps learn the secret to his successes). Given the many accolades behind his name, I was a little apprehensive beforehand, but I needn't have worried at all; Alan is your classic down-to-earth and unassuming Englishman and I am happy to report we had a most delightful discussion – ranging from the challenges Alan has experienced working in policy and public engagement, the Kuhn-Popper debate, to the oft-times peculiar discussions he has had with various taxi-drivers across the globe.
During the two-hour interview, I got a clear sense that Alan is a man of indefatigable inquisitiveness. Curiosity seemingly being the driving force throughout his career, upon reflection of our discussion, I can now see that his early reading of Popper and the idea that criticism can lead to the growth of knowledge have been quite influential to his own personal approach towards STS. With his humble maxim, "don't think you know best," coupled with a keen interest in understanding processes, practices and context, I believe it is his urge to seek out the perspectives of others – in his words, "to get under their skin" – that has provided him with an openness to consider possibilities and alternatives. I truly believe these traits have contributed significantly to his academic success – that, along with his exceedingly optimistic disposition J
For my own purposes, I wanted to get Alan's perspective and gain some insight into his approach into instances of uncertainty and doubt, something he has encountered on numerous occasions throughout his career working in policy, public engagement and scientific governance. What I found heartening – and especially encouraging for myself – was his positive attitude towards these circumstances. For him, there is something quite provocative about uncertainties. The disconcertment he feels when things "don't exactly fit together" does not cause him to walk away – as perhaps those with less mettle might be tempted to do. Instead, he described this feeling as being a tangible "itch", something that compels him to delve deeper into the issues at hand in order to satisfy this almost physical sensation.
One particular 'itch' that has long captivated Alan is the often-problematic relationship between science and democracy. Whilst particular public engagement initiatives can seem disappointingly limited, Alan has always tried not simply to diagnose failure but also to inquire what lies behind it: in other words, rather than just blaming institutions for not trying harder, he sought to explore what actually goes on within organizations and to understand how expectations shape decision-making processes. For him, criticism of institutional efforts is necessary but cannot be sufficient. Instead, one needs to look at the problems through multiple perspectives. I felt he summed up his approach to this issue very nicely to me when he uttered, "one should not pull out, but instead step in."
I can honestly say that I left our interview with some fresh perspectives into the field and having learnt the importance of gentle critique. Despite STS being a field where questioning reigns, I have – and perhaps always will – a penchant for firm answers. Having gleaned this from our discussion, Alan offered me some very simple and honest advice in our closing moments: "Listen. Ask questions. Explore." Thanks Alan, I think that's a very good place to start.
.
---
Joanne Heng is currently doing her MA in Science, Technology and Society at the University of Vienna and is particularly interested in decision-making processes and future governance of environmental issues. In her spare time she enjoys clambering up rocks and traipsing up and over mountains.